OUCH!
A memoir with a twist...
Chaker Khazaal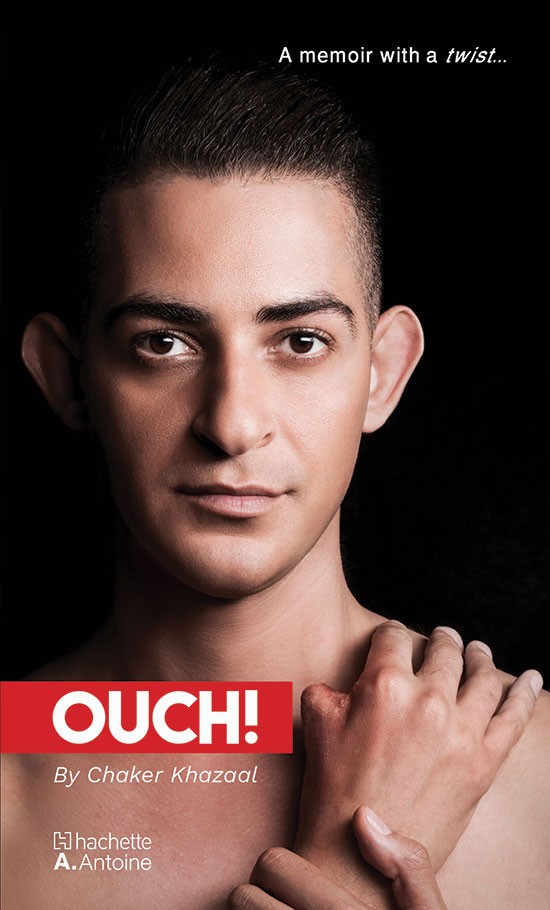 Growing up in a Palestinian refugee camp in Lebanon, Chaker Khazaal's mission was to escape displacement and find his rightful place in the world. This detailed glimpse into his life takes you on an exciting adventure from the Middle East to North America and beyond. All will be revealed in Chaker's pursuit of success-a journey of internal psychological conflicts. Ouch!

Denied entry to his homeland in February 2020, Chaker returns to Beirut and liaises remotely with a team of lawyers to contest Israel's decision. Coincidentally, Covid-19 starts to force lockdowns around the world. Chaker quickly adapts to the restrictions and continues his involvement in a variety of global projects.

Meanwhile, the world is struggling to comprehend the unprecedented occurrences taking place-from the Lebanese revolution to the Black Lives Matter protests-culminating in the Beirut Port blast on August 4, 2020. Although Chaker survives the fourth-largest explosion in the world, can he overcome his mental struggles?

During the lockdown, Adam, a Palestinian waiter at the Smallville Hotel, develops a friendship with Chaker. Amid the chaos and tension, their inexplicable connection leads to an astonishing climax that no reader will ever foresee. In this psychological thriller, Chaker's painful secret is finally revealed. Ouch!
تفاصيل المُنتج
ISBN: 9786144698334
الدمغة: هاشيت أنطوان
الفئة: سيَر ومذكّرات
النوع: Memoir/Thriller
تاريخ النشر: 2020
عدد الصفحات: 256
المقاييس: 14.5 * 24
الوزن: 335